For many, solid educational foundations are a facet of everyday life considered to be an entitlement, as opposed to a privilege; school children reluctantly attend school, with many complaining, suggesting alternative ways in which they would rather occupy their time. While this isn't necessarily the case with the entirety of learners, many are devaluing the importance of education, preferring to spend their time pursuing alternative ventures away from the classroom.
On the other hand, children in less privileged countries continue to be deprived of the opportunity to unlock their potential, purely due to scarce exposure to educational opportunities; Cambodia is an example of a country whereby scholastic openings are hard to come by. With a distinct lack of pre-schools available, more so in the rural areas of the country, children are deprived of an education from the get-go, often bypassing a normal childhood in pursuit of survival.
Camp Cambodia have actively sought to contribute to the eradication of educational deprivation in Cambodia, with an ongoing community project, following the re-opening of My Grandfather's School, a school located in the local Cambodian community.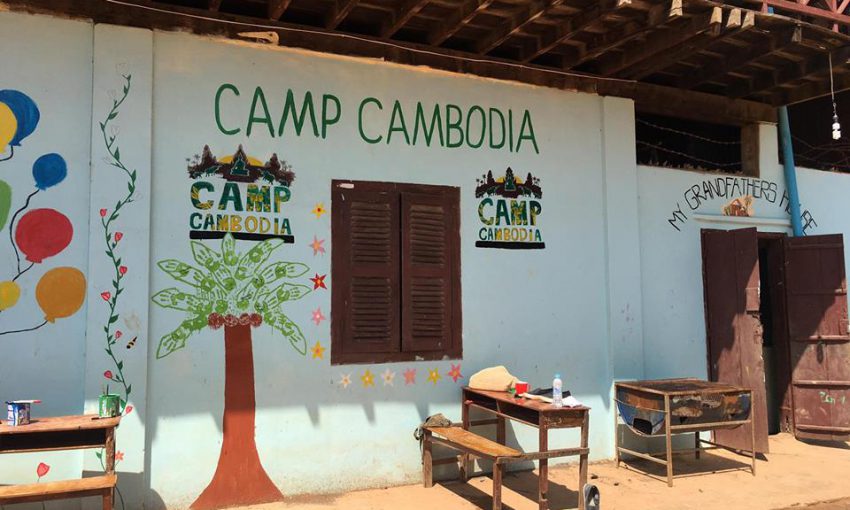 Participants on the Camp Cambodia programme directly contribute to the education of local children, teaching English during their visit and assisting within the classroom; this supplementary tuition enables students to acquire new language skills and enhance their future prospects. Moreover, with Cambodia classified as one of the world's less economically developed countries, Camp Cambodia have contributed significantly in terms of finance, facilitating the essential maintenance and continual improvement of the school.
For instance, eleven members of the Camp Cambodia intake took part in a sponsored head shave at the school, raising over £2,000 which was invested on playground equipment.
Each year, the impact of the work conducted by Camp Cambodia is met with widespread positivity – in previous years, locals have even arranged a special ceremony for the Camp participants as a sign of gratitude for the work conducted in the local community. With the opportunity for future intakes to help paint, renovate and improve the facility, the possibility of forthcoming rituals are certainly a distinct possibility. However while a traditional a ceremony is a memorable experience, witnessing children smiling and enjoying life despite difficult individual circumstances is awe-inspiring, and in many ways, a celebration in itself.