Cambodia is such an amazing country to visit; it has more to offer than what you can imagine!
The year before I attended Camp Cambodia, I went to the popular programme that is Camp Thailand and had the summer of my life! I then decided that I wanted to experience something just like that again but in a new place. Camp Cambodia was perfect for that!
When Camp Cambodia asked me to write about some of the favourite parts of my trip, I thought it was a great idea, so that my fellow travellers could enjoy these amazing experiences too.
1. Elephants
Who doesn't love these large, beautiful Elephants? Getting the chance to spend four days feeding and bathing these amazing creatures is definitely an opportunity not to be missed. At Camp Cambodia, you get to stay at the Elephant Sanctuary for four days and four nights. If you ever get the chance to work with elephants, you should jump at it! Which, ironically, Elephants can't jump!
2. Cambodian Food
In England, it isn't very often that you'd come across a Cambodian restaurant, at least where I'm from that is. Before leaving for Cambodia, I researched traditional Cambodian meals and found a dish called Amok, which is catfish and coconut curry. I decided to try it while I was out there. It was delicious, nothing like I've tried before. When you're in Cambodia, be daring and try something different, you won't regret it!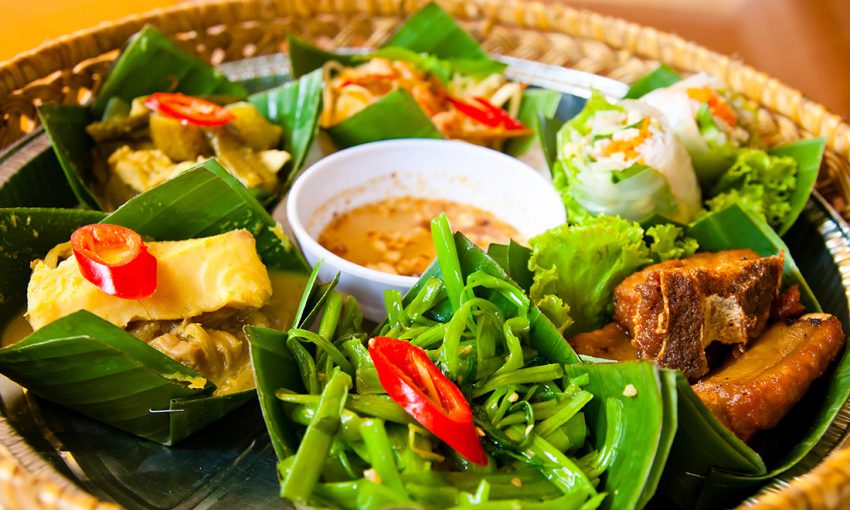 3. Angkor Wat
Imagine this, the Camp Cambodia reps wake you up while it's still pitch black outside, and you get dressed with sleep still in your eyes. You get directed into a taxi and fall back asleep, only to be woken up by your friend sat next to you telling you to "get up we're here". You realise that you're at one of the Seven Wonders of the World with the sun rising just behind it. How often in your life will you ever be able to say that you have experienced something like that? Not very often!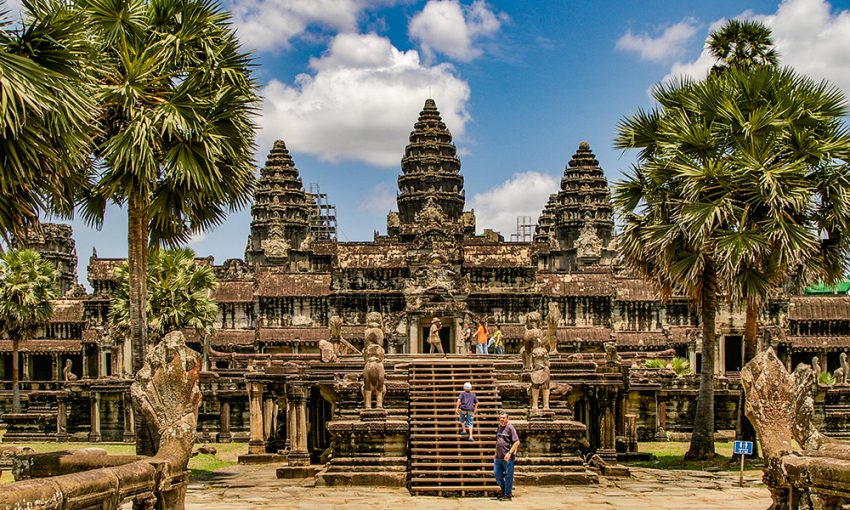 4. Ziplining
After finishing Camp Cambodia I didn't want to go home just yet. I wanted to end the trip on a high, and why not end it so high that you're above the trees! That's what a few girls and I did, we went zip lining above the Canopy in the Angkor Park. What a rush! Any adrenaline junkies will love this experience!
5. Beaches
When I heard that you could extend your time at Camp I jumped at the chance to sign onto the Sihanoukville Beach Tour. Being able to stand on one of the most famous beaches in Cambodia whilst looking at beautiful fireworks is something that I won't ever forget. Thank goodness I have plenty of photos to remember it by.
6. Silk Village
Whenever I am out and about shopping I am always drawn to clothes made of silk, but then I see the price and back away. When we got the chance to head to a nearby Silk Village I thought, "great I can finally get a silk dress for cheap!" When we cycled up to the village, we were given a tour and told how silk was actually made! It was so interesting. These people completely accepted us into the village and their culture.
7. Cambodian Dancing Show
On our very first night at Camp Cambodia we experienced a traditional Cambodian dancing show, which was captivating. These dancers will be like nothing you've ever seen at home before. The dances give you a real insight into Cambodian culture and portray messages of love, life and thanks. It was such a great and memorable way to start our Camp Cambodia experience.
8. Night Market
Visiting a market is the one thing you must do in Cambodia, but I prefer the Night Markets by far! The atmosphere at a Night Market is completely different. You won't know where to look first when you get there; between snake charmers, monkeys and countless stalls- it's a shoppers dream!
9. Tuk Tuks
These little vans are unique to Asian countries and are certainly the best way to get around Cambodia! You get a wonderful breeze whilst going along and they are also very safe as they go half the speed of a car!
10. Bayon Temple
Imagine walking around a beautiful Temple and no matter where you look always seeing someone look back at you. Each tower of the temple has four faces carved into the stonework. The architecture of the Bayon Temple really is breathtaking.
Doing Camp Cambodia will open your eyes to a new culture and new experiences. The most amazing trip of your life is just an application away!